An Expanded Role for Neuroimaging in the Evaluation of Mild Cognitive Impairment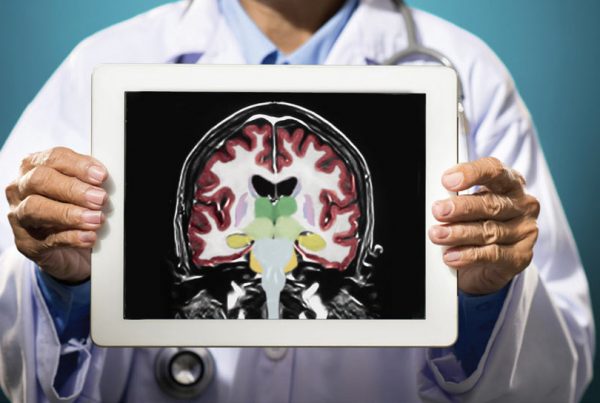 New technology allows neuroradiologists to change their approach to elderly patients with memory loss
Mild cognitive impairment represents a transitional state between normal aging and dementia. Recent advances in neuroimaging coupled with automated volumetry and data analysis now make it possible to identify characteristic anatomic features of Alzheimer's disease at the earliest onset of symptoms.
Sunil Ram, MD, a neuroradiologist at Scottsdale Medical Imaging (SMIL), says the ability to quantify localized brain atrophy in patients with Alzheimer's has been studied for many years. "Recent advances in automated post processing empowers us to now apply that analysis in a routine clinical setting," Ram says.
A NEW WAY
With the development of computer software capable of performing volumetric calculations combined with a large comparison database of normal controls, Ram says the evaluation can be done in minutes and allows him to accurately identify morphologic changes of the brain that are typical of Alzheimer's disease.
A 2013 study compared volumetric MRI imaging with NeuroQuant analysis in 20 patients with traumatic brain injury to a radiologist's traditional method of visual inspection. They found that the NeuroQuant analysis identified 10 of 20 patients (50 percent) with atrophy compared to 2 of 20 (10 percent) identified by the radiologist's traditional method of visual inspection.
Ram says SMIL is using CorTechs Labs' FDA-approved NeuroQuant software for MRI brain imaging because of its reliability and established track record at respected academic medical centers
around the country.
"Advantages of ordering a brain MRI with NeuroQuant analysis in a patient with memory loss can be twofold," he says. "First, patients with Alzheimer's disease can be diagnosed sooner and more accurately."
The second advantage is for patients suspected of having Alzheimer's who have a normal NeuroQuant study result.
"Rather than pursuing a diagnosis of Alzheimer's disease, clinicians can redouble their efforts to search for another source of memory loss," Ram says.
REFERENCE:
Rathakrishnan B, Doraiswamy P, Petrella J. Science to practice: Translating automated brain MRI volumetry in Alzheimer's disease from research to routine diagnostic use in the work-up of dementia. www.frontiersin.org. 2014;4,:3.
Ross D, Ochs A, Seabaugh J, et al. Man versus machine: Comparison of radiologists' interpretations and NeuroQuant® volumetric analyses of brain MRIs in patients with traumatic brain injury. J Neuropsychiatry Clin Neurosci. 2013;25(1):32-39.