Cerebrovascular Disease: Achieving Clarity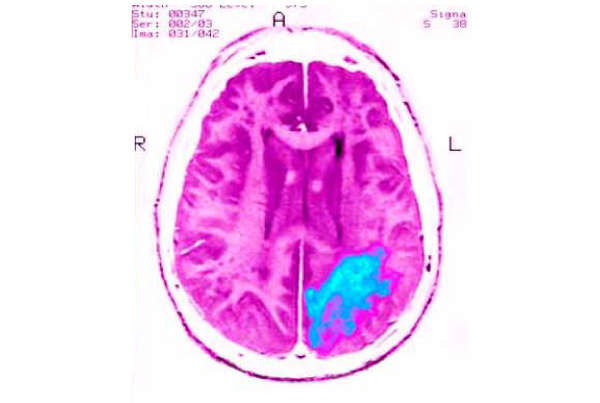 Computed tomographic (CT) and magnetic resonance imaging (MRI) techniques have been used in recent years to evaluate cerebrovascular disease and to document structural abnormalities and functional impairments that occur in the brain and cerebral vasculature of aging patients.
In a review of techniques for neuroimaging of cerebrovascular disease, researchers at Weill Cornell Medical College identified several newer techniques that provide physicians greater clarity in the workup of these diseases in aging patients. These include higher resolution CT angiography (CTA) and MR angiography (MRA), as well as perfusion and diffusion tensor imaging techniques.
ON THE CUTTING EDGE
At Scottsdale Medical Imaging (SMIL), radiologists regularly employ angiographic studies, CTA or MRA, which look specifically at the vessels themselves, when it comes to cerebrovascular disease, says William Jones, MD, a neuroradiologist at SMIL.
MRA doesn't require contrast, which can be an advantage, but patients must remain motionless. The SMIL advantage, Jones says, is that 3-Tesla MRA produces extremely high resolution for diagnosing cerebral ischemia and other brain disorders.
"We have a number of 3-Tesla magnets in our system, and MRAs, in particular, are much better at 3T versus a much smaller field strength like the 1.5 T," Jones says. "When there is some question, we can send patients to the 3-Tesla magnet and get a higher resolution study looking for very small aneurysms or small vascular irregularity."
In addition, with MR, SMIL radiologists use diffusion-weighted imaging on every case. Diffusion tensor imaging (DTI) is another MR technique that allows direct in vivo examination of the tissue microstructure; however, Jones says, it is generally reserved for academic studies mapping the location, orientation and directionally dependent properties (anisotropy) of the brain's white matter tracts for studies of white matter disorders.
If MRA is not possible, CTA is used, which requires contrast and radiation. However, SMIL uses a low-dose protocol to minimize the exposure.
"With contrast, you can see if one part of the brain is being poorly perfused compared to another part of the brain, which is very helpful in determining the next phase of treatment," Jones says. "We are always looking at new areas of imaging to improve and incorporate into our practice to improve detection and subsequent treatment." •
REFERENCE:
Gupta A, Nair S, Schweitzer A, et al. Neuroimaging of Cerebrovascular Disease in the Aging Brain.
Aging and Disease. 2012;3(5):414-425.