Mammography Debate Continues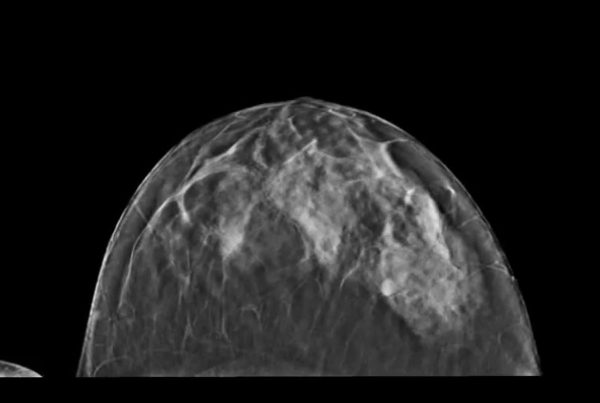 A pair of studies of mammography utilization recently published online ahead of print, showed that
women who missed mammograms tended to be diagnosed at a later stage, thus reigniting the
controversy first sparked by the U.S. Preventive Services Task Force in 2009. At that time the Task
Force suggested limiting screening to women ages 50 to 74 years, a recommendation which was in
opposition to other existing breast cancer screening guidelines from organizations such as the
American Cancer Society and the American College of Radiology.
In a failure analysis study of 7,301 breast cancer patients in the Sept. 9, 2013 Cancer, Harvard
researchers found that among the 609 breast cancer deaths, 65 percent had never had a
mammogram. The median age at diagnoses of the fatal cancers was 49. The researchers concluded
that screening women before age 50 should be encouraged.
In a single institution study scheduled for publication in the Nov. 2013 American Journal of
Roentgenology researchers found that, regardless of age, women who underwent mammography
were more likely to have early-stage breast cancer at diagnosis than were those who did not undergo
mammography. Denise Hartoin Reddy, MD, a radiologist at Scottsdale Medical Imaging (SMIL),
says that, from her perspective, the studies highlight some of the consequences of later stage
diagnoses and misperceptions about risk.
The AJR study concluded that routine mammograms decreases the chance of a late-stage breast
cancer diagnosis, potentially decreasing the need for more aggressive treatment and the attendant
harmful side effects, while improving chances for a better overall prognosis. Another point brought
out by the AJR study was that having no family history, fewer overall medical encounters and greater
travel time to the mammography center were associated with women who tended to forgo
mammograms.
"The majority of women do not have an accurate understanding of their personal risk of breast
cancer, often underestimating or overestimating their risk," Reddy says. "Risk factors other than a
family history, can be more important. This lack of understanding of risk may influence a woman's
decision to participate in screening. We, as clinicians, need to help our patients understand their
breast cancer risk and the benefits of mammography."
References:
Onitilo Adedayo, Engel Jessica, Liang Hong, et al. Mammography utilization: Patient characteristics
and breast cancer stage at diagnosis. AJR. 2013; 201:1-7. Webb Matthew, Cady Blake, Michaelson
James, et al. A failure analysis of invasive breast cancer. Cancer. 2013.