Mammography and the Risk of Thyroid Cancer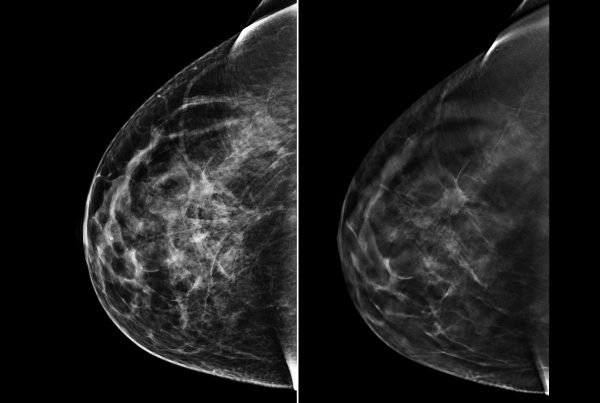 When Mehmet Oz, MD, aka Dr. Oz, called thyroid cancer "the fastest growing cancer in women" and suggested women request thyroid shields during their mammograms, he set off a scare that persists two years later. "We do have the shields available, even though there is no medical reason for them," says Denise Reddy, MD, a radiologist in the breast imaging division of Scottsdale Medical Imaging Ltd. "Once people have heard something from someone they respect like Dr. Oz, it is hard to sway them otherwise. And to us the thought of them not doing a mammogram because of that and maybe not detecting their breast cancer earlier is more troubling. It is more important they get the mammogram."
When Mehmet Oz, MD, aka Dr. Oz, called thyroid cancer "the fastest growing cancer in women" and suggested women request thyroid shields during their mammograms, he set off a scare that persists two years later. Denise Reddy, MD, a radiologist in the breast imaging division of Scottsdale Medical Imaging Ltd. (SMIL), says these kinds of media-fed anxieties come and go, so she was not surprised to see a spike in requests for thyroid shields after Brooke Burke-Charvet, co-host of the popular TV show Dancing with the Stars, announced that she had thyroid cancer.
"We do have the shields available, even though there is no medical reason for them," Reddy says. "Once people have heard something from someone they respect like Dr. Oz, it is hard to sway them otherwise. And to us the thought of them not doing a mammogram because of that and maybe not detecting their breast cancer earlier is more troubling. It is more important they get the mammogram."
For his part, Oz seems to have taken his position on the outside edge of the evidence. In a 2006 study published in the Journal of the American Medical Association researchers analyzed Surveillance, Epidemiology, and End Results (SEER) data, and concluded that the rise in thyroid cancer is due to increased detection.
"These trends, combined with the known existence of a substantial reservoir of subclinical cancer and stable overall mortality, suggest that increasing incidence reflects increased detection of subclinical disease, not an increase in the true occurrence of thyroid cancer," the researchers wrote.
The controversy prompted the American College of Radiology to issue a statement in April 2011. In it, it pegged the dose to the thyroid from scattered X-rays during a mammogram to be less than 0.005 milligray. This is equivalent to just 30 minutes of natural background radiation from natural sources.
Reddy says referring physicians can confidently tell their patients that the dose to the thyroid from mammography is negligible and that thyroid shields are not necessary.
"Mammograms are not going to cause harm (to the thyroid) without the shield, and the shields can sometimes get in the way and compromise the mammogram, which is a bigger risk," she says.
SOURCES:
1. Davies L, Welch HG. Increasing incidence of thyroid cancer in the United States, 1973-2002.
Journal of the American Medical Association. 2006; 295(18): 2164-2167.
2. ACR and Society of Breast Imaging statement on radiation received to the thyroid from
mammography. American College of Radiology. 2011.