Reducing Radiation Exposure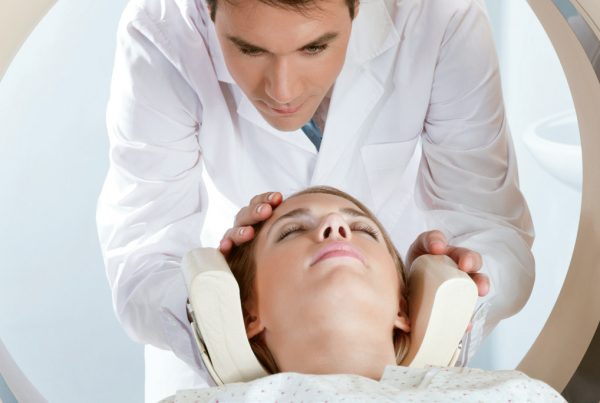 New steps taken to reduce patient exposure while maintaining diagnostic accuracy
After years of rapid growth in imaging utilization across the United States, a November 2012 study in the Journal of the American College of Radiology shows a leveling off of the compound growth in imaging in 2010. Nevertheless, patients continue to have exposure levels that concern radiologists.
An estimated 377 million radiographic procedures and 18 million nuclear medicine examinations were performed in the United States in 2006. For that reason, the radiologists at Scottsdale Medical Imaging Ltd. (SMIL) have adopted a program of aggressive dose reduction for both radiographic procedures and nuclear medicine treatments for all patients referred to them.
INITIATING NEW STRATEGIES
SMIL has adopted a patient safety culture that continuously works to ensure that everything possible is done to achieve measurable dose reduction without compromising diagnostic accuracy, says Christopher May, MD, SMIL radiation safety officer.
"We're working on all facets of our practice to reduce the dose," May says. "We may look at substitutes for procedures that now use ionizing radiation to see if they can be moved to a different modality that doesn't irradiate the patient. We can also examine adjusting the parameters on those studies where we can't avoid using radiation, such as CT studies."
The strategies SMIL has implemented cover the gamut and include reduction of body volume exposures, reductions in tube current and tube voltage, dose modulation and adaptive collimation.
"One that is getting more attention now is nuclear medicine, where we inject tracers into the body, and we have a new push to minimize the dose there," May says. "CT and fluoroscopy historically have been the two places where we've felt throughout the industry that there was a high level of radiation exposure that could be reduced without loss of diagnostic sensitivity. A lot of that lowhanging fruit has been picked, so now we're looking at other modalities and especially nuclear
medicine to see if there is more dose reduction that can be achieved there." •
REFERENCES:
Levin David, Rao Vijay, Parker Laurence. The recent downturn in utilization of CT: The start of a
new trend? Journal of the American College of Radiology. 2012;9(11):795-798.
Mettler Fred, Bhargavan Mythreyi, Faulkner Keith, et al. Radiologic and nuclear medicine studies in
the United States and worldwide: Frequency, radiation dose, and comparison with other radiation
sources—1950–2007. Radiology. 2009:253,520-531.