CT Dose Optimization and Safety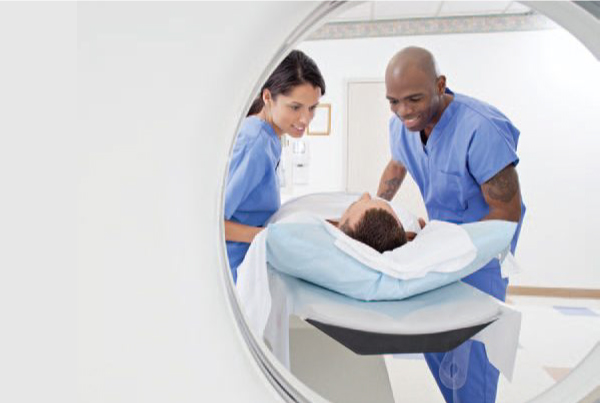 QUESTION: What is SMIL's approach to reducing radiation dose in body CT?
ANSWER: Concerns about increased cancer risk attributable to computed tomography (CT) continue to grow as the number of CT examinations annually approaches 70 million, with a third of them involving abdominal and pelvic imaging.
In a series of reviews in the American Journal of Radiology on CT radiation, Pierre D. Maldjian and Alice R. Goldman outline dose reduction strategies based on the principle of ALARA (as low as reasonably achievable). The objective is to achieve diagnostic quality images while addressing the clinical question using the most dose-efficient methods. Maldjian and Goldman propose small, incremental changes to dose parameters by indication, patient size and precise anatomic coverage as common-sense measures for dose reduction.
How SMIL Is Keeping Patients Safe
Scottsdale Medical Imaging (SMIL) has long been committed to CT dose optimization and patient safety. In fact, SMIL maintains ongoing and continuous review of its protocols, training and dosing data to ensure patient safety, says radiologist Jared Allen, MD, PhD. SMIL also participates in a substantial list of national dose reduction initiatives, including Image Wisely and Image Gently (for pediatric patients), as well as the American College of Radiology's dose registry database.
SMIL's comprehensive approach to CT dose optimization covers indication- and weight-based scanning, database integration for dose monitoring, and ongoing technologist and radiologist training, which Allen says is key to continuous quality improvement.
"We can go on and say that we try to reduce the dose to patients as much as possible, but unless you track and measure, you don't have anything to look at in order to improve," Allen says.
To that end, SMIL uses system-wide software that, in real time, reports dosing for all of its patients. The radiologists and technologists review that data on a regular basis to ensure all of its machines are functioning properly and all optimized protocols are followed. They submit that anonymous data to the national dose registry through the American College of Radiology, which in turn gives SMIL information on how it performs in comparison to its peers regionally and nationally in terms of dose.
"All of that together gives us an advantage over other groups that don't have as unified or structured a plan for reducing CT dose," Allen says. •
REFERENCE:
Maldjian P, Goldman A. Reducing radiation dose in body CT: A primer on dose metrics and key CT
technical parameters. AJR. 2013;200:741-754.