SMIL on the Cutting Edge of Theranostics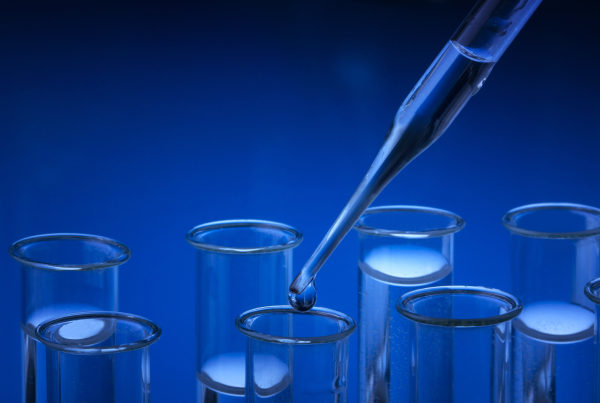 Newly developed theranostics are ushering in a new era of personalized medicine. With approaches ranging from molecular imaging agents to nanoparticles, the goal is detection and treatment based on the cellular characteristics of disease. The term theranostics, has been attributed to John Funkhouser, CEO of PharmaNetics, who coined it in 2002 to describe his company's business model for developing diagnostic tests directly linked to specific therapies.
Ronald Korn, MD, PhD, medical director of the research institute and a radiologist and nuclear medicine specialist in oncology imaging at Southwest Medical Imaging (SMIL), suggests that in oncology, theranostics more accurately describes precision medicine. "Theranostics really hones in on the exact molecular target that might be driving the cancer," Korn says. "We are no longer thinking of tumors in terms of where they arise. We're thinking of the biologic and genetic characteristics that will help us to select and administer the right targeted therapy."
Korn prefers to broaden the topic to include companion diagnostics, which use imaging agents or molecular probes to determine certain biologic properties of tumors and then using those findings to select the most effective therapy. This approach is not new. It was first applied with the development of HER2 tests to determine Herceptin® therapy. Korn says SMIL is preparing for theranostics by being actively engaged in clinical trials using special MRI agents to predict who will respond to nanoparticle therapy. In addition, SMIL was the first in Arizona to use radioactively targeted antibodies against pancreas cancer.
Korn believes such theranostic agents are only 12 to 24 months away from routine clinical use. "At SMIL, our pathway to take advantage of theranostics is to test them in our dedicated research department so that we can contribute to the science of their development," Korn says, "and once cleared for routine clinical use, we'd be among the first adopters of this technology. We're always looking for the best diagnostic and therapy tests for our patients. We're an organization that adopts new technologies based on the science behind the technologies. We want to make sure that our patients have access to ground-breaking technologies so that we can deliver the most compassionate and best care possible."
Reference:
Gilham Ian. Theranostics: An emerging tool in drug discovery and commercialization. Drug
Discovery World. Fall 2002.